PGM William A. Spangler
I.O.O.F. Grand Master of Texas in 1909
Also Mayor
From: Bonham, Texas
Fraternal City Sanatorium The first buildings of this sanatorium intended for the tuberculous members of various fraternal organizations now completed and patients are being received sanatorium is located on a plateau in New Mexico about four miles from Alamogordo at an of 4,750 feet above sea level not far from Marine Hospital Sanatorium at Fort Stantonm and the Army Sanatorium at Fort Bayard. The buildings now completed include the large general building and immediately east is located the service building. The former is a structure nearly 300 feet in length having a second story for about half its length. The sleeping rooms are arranged in of two each group being separated by covered porches and between the rooms are located the toilets one for each suite of two rooms. The charge for the facility was $15 a week. This was copied from a Medical Record written in 1907. (see info. below)

---
around the Alamo eventually was used for commercial uses, like this hotels. The cornerstone mounted in the wall area to the right of the front door entrance of the Crockett Hotel was placed by the Independent Order of Odd Fellows (I.O.O.F.) Lodge 11. The original hotel building has been completed in 1877, but the cornerstone was laid later on April 26, 1909. It is unclear if the original building was demolished and rebuilt into the "old" part of the current Crockett Hotel or if the hotel history page on their website was inaccurate. But, the fact is that the six-story "old" building that exists today was extant in 1909 when the I.O.O.F. Lodge 11 installed the cornerstone.
---
Miscellaneous Photos taken During GM Spangler's Term

---
Powered by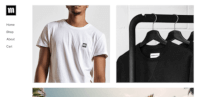 Create your own unique website with customizable templates.