PGM Jackie Laney
I.O.O.F. Grand Master of Texas in 2002
From New Boston, Texas


---
---
To pause and read the Grand Master's program below,
click pause and then use arrows to flip pages
or click on page number at left.
---
GRAND MASTER'S REPORT


TO THE GRAND LODGE I.O.O.F. OF TEXAS: What an honor it has been to serve as Grand Master of this great order of the Lone Star State! I want to thank all of you who have been supportive of my goals to rebuild fraternity interests, increase membership, continue the education program, and make the homes more comfortable and inviting. I accepted the position of Grand Master for the year 2002-2003 and invited each of you to take the walk with me and share with others what it means to be a member of this great Fraternity as I blazed a trail for Odd Fellowship from the Piney Woods of East Texas to the Plains of the West - then up to the top of the panhandle and finally down to the gulf coast areas. The position of Grand Master is not one to be taken lightly and many decisions have to be made - some to the liking of all - some not so well taken.I traveled to Arlington, Virginia and Washington, D.C. in May 2002. It was a great honor to represent the Texas Odd Fellows in the laying of the wreath at the Tomb of the Unknown Soldier at Arlington National Cemetery. To have this privilege and honor those Odd Fellow members who lost their lives in wartime, is a very heartfelt ceremony that brings a lump in your throat and pride in your heart. As I traveled to the lodges, I met many motivated Odd Fellows. Thanks to all the lodges visited for the wonderful hospitality and fellowship. Also thanks to all lodges who hosted degree rallies. Congratulations to Tyler Lodge for having their 150" Anniversary this year. I challenged each of you "To Get Fired Up and To Fire Up Someone Else About I.O.O.F.". Serving as Grand Master has challenged me in many duties as well as educated me as to the many problems within the fraternity. It has also enlightened me to the wonderful things being accomplished by the fraternity; yet it has also shown me that we need to get more members involved in community and Odd Fellow work. We can walk together and share with others what it means to be a member of this great Fraternity, but we must first come together as a body. We need to change, challenge, and dare to be different. I realized during this year the importance of increasing membership to remain an active organization.

I elected to continue the education program that Past Grand Master Bill Guy initiated during his term. Lodges have received video tapes for viewing and training within the lodge. Hopefully these educational tapes have helped make your lodge meetings more productive as an educated member knows what the program is about and will want to be an active member. The Education Committee will be updating these tapes with additional information in the near future. I also gave full support to the Visual Assistance Program already in place. I appreciate the work the Past Grand Masters have done last year and this year for our Homes. Our Order owes them a big thanks. There were no lodge closures during my tenure; however, several lodges have had financial, personal, and building problems which are being worked out. The property of the defunct Whitney Lodge was leased to a minister for use as a church, thus initiating funds for the fraternity. I have had the privilege of serving with Ann Foshee, President of the Rebekah Assembly. Thank you and all Rebekahs for your friendship, support, and cooperation. A special thanks to Sue Monk for all the special work she did for Sonya and I.

My thanks for the work of all committee members, appointed officers, and members who accepted special appointments, as well as the Grand Lodge staff, Nancy, Darline, and Jim. All of you accomplished the many tasks efficiently and willingly; thus, allowing me to accomplish other duties that probably would have been neglected. Also I would like to thank Merv Dawson, Deputy Grand Master, and his wife, Mary,
Jack Tatum
, Grand Secretary, Robert L. Kirby, Grand Treasurer, Joe E. Johnston, Grand Warden, and W. H. "Bill" Guy, Junior P.G.M., for their support and devotion. I thank Ken Rappe and Geri Callender for the work they do to keep our Homes running smoothly. Thanks to the Board of Trustees of our Homes and Grand Lodge for their long hours and dedication. Some of you have to travel many miles each month to serve on the Board. A special thank you goes to Henry and Lou Blahuta and Madilene Hutto for the many hours spent as they make arrangements for our Grand Lodge sessions - rooms, banquet arrangements, meeting rooms, etc. Their expertise makes the Grand Master's duties easy in this area. Thanks also to all the Lodge brothers and sisters across this great state of Texas who have supported me and the Order - many of you have furnished food, fellowship, and time that didn't get recognized. I also thank my New Boston Lodge No. 110 and Texarkana Rebekah Lodge No. 176 members for their support and dedication. As of this writing, a meeting has been planned for February to establish an Hispanic Lodge in Houston. Previous meetings have already been attended by Texas, Florida, and New York representatives in an attempt to establish ground rules. This year saw the beginning of a Family Picnic Committee. Their task is to organize an annual picnic to be attended by all Odd Fellows, Rebekahs and their families in June of each year.

To my wife, Sonya, and other family members, who have traveled with me, supported me with their love, encouragement and many other "duties as assigned", I thank you with all my heart and love."GET FIRED UP FOR ODD FELLOWSHIP!"


Fraternally yours,
Jackie Laney
Grand Master
---
---
---
Powered by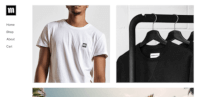 Create your own unique website with customizable templates.