PGM Eugene Head
I.O.O.F. Grand Master of Texas in 2000
From Ennis No. 227 - Ennis, Texas
To pause and read the Grand Master's program below,
click pause and then use arrows to flip pages
or click on page number at left.
---
GRAND MASTER'S REPORT


TO THE GRAND LODGE I.O.O.F. OF TEXAS: This year has been one of learning, education, friendship, love, and above all, truth. I shall be forever grateful for the privilege of serving as Grand Master for our great Order. It has been a very humbling experience working with all facets of our Order. It appears that out of our tenets such as friendship, love, and truth, the last is hardest to live up to and in some cases, is interfering with the good of the Order.The year started off fast but never let up. There was the visit in May to the Tomb of the Unknown Soldier which was one of the most impressive ceremonies I have ever witnessed. Meeting others of our Order there and discussing mutual problems was beneficial. I visited 60 lodges. (Some of them three or four times.) There were Degree rallies at eleven lodges and I attended nineteen funerals and was present at seventeen functions. I averaged 3;1 nights a week on lodge business, traveling something over 70,000 miles. All of this seems to have paid off because we rank first in the nation, Canada, Mexico, and Cuba in securing new members. The Order had some close financial calls due to circumstances beyond our control. However, this has apparently been corrected with new Directors at the Nursing Home and Retirement Home. We need to pay close attention to our lodge and return to the positive side of the ledger. Cuts need to be applied in certain areas. We must become financially viable as soon as possible. Again, I thank you for the privilege of serving you. It has been a very humbling experience.Yours in F. L. & T.,Eugene HeadGrand Master 2000-2001
---
---
Beloved WISD educator, WWII veteran passes away


The community is mourning the loss of former Waxahachie ISD educator and coach Eugene Head, who passed away Tuesday morning at the age of 90. He was beloved and respected by his students, many of who regarded him as both an educator and father figure. Long after his retirement, his former students organized birthday parties and get-togethers to honor the man they said played a major role in shaping their lives, giving him credit for their success in both careers and family. His impact on education was recognized earlier this month when the WISD Board of Trustees announced it would name the performing arts center at the new Waxahachie High School the Eugene Head Auditorium. During the May 9th presentation, district officials noted his nearly four-decade career as an educator as a teacher, coach, counselor and finally as an administrator. "'My kids' as he calls them, remember him as a man dedicated to the town, the school, and most importantly the well-being of the students. While a teacher, Eugene Head sent 10 needy students through college. Throughout his career, Head was known as a man who educated, empowered and embraced those around him with loyalty and commitment and was always passionately fighting for what he believed was right."

District officials believe the Fine Arts Program and its students foster the six principles he lives by — "those of friendship, love, truth, faith, hope and charity," officials noted during the presentation. Before he became a beloved educator, Mr. Head served as a pilot in the European Theater during World War II. In fact, during a trip to Washington, D.C., Mr. Head Head shared the story that his journey to becoming a teacher began on June 6, 1944 — D-Day. I had the honor of being one of the guardians for the Ellis County Honor Flight trip taking about 50 World War II veterans from Ellis County to see their memorial in Washington. At breakfast on the final day of our trip, we asked the veterans to share their experiences. I will never forget what Mr. Head said about his experience during the war, and the promise he made to God. He was still a teenager on June 6, 1944. Fresh out of flight school, he was the pilot of a transport plane dropping paratroopers into northern France as part of the Normandy invasion. During the mission, his plane took more than 160 hits — one cutting a hole in the plane between him and the co-pilot.
"It was about this big," he told us, using both hands to form a circle about the shape of a basketball. "If you looked up you could see the clouds through the hole in ceiling, and if you looked down, you could see the English Channel through the hole below." His voice broke as he talked about that flight. He said he believes God was the only thing holding the plane together and keeping it in the air. "I'm not ashamed to admit I was scared," he told us. "And I'm not ashamed to admit I prayed. I asked God to watch over us and I told him that if he got us through this, I would devote the rest of my life helping others every day. Our plane was so shot up … when I saw the White Cliffs of Dover and the English coastline, I knew what I had to do."

After the war, he became a teacher.
And a coach.
And a counselor.
And a surrogate father figure to scores of students.
He had no children of his own.

But he told every one of the nearly 30,000 students he taught and coached during his career they were his children — and that's how he treated each and every one of them. In the stories many of those students have shared during the years, they recall how he taught them. They recall how he nurtured and guided them. They recall how he supported them emotionally and sometimes financially. And when needed, they recall how he provided discipline to keep them grounded. Every day, Mr. Head worked to keep the promise he made to God on June 6, 1944. "But in order to do that, I had to become a teacher," he said.
Just a few hours after his passing, numerous tributes have been posted on social media honoring the impact Mr. Head has made in the lives of others. No doubt, those tributes will multiply in the days to come as the community bids farewell to a beloved teacher, friend and mentor. A memorial service to celebrate Mr. Head's life has been scheduled for 10 a.m. Friday, June 3, in the Pat Boze Memorial Chapel of Wayne Boze Funeral Home. His wife Ann is asking that memorials may be made in lieu of flowers to the charity of one's choice.By: Neal White, the Editor and General Manager of Waxahachie Media Group
WAXAHACHIE.COM/NEWS
---
---
| | | |
| --- | --- | --- |
| | Past Grand Master Eugene Head passed away on May 31, 2016 after suffering a heart attack. His memorial service was held June 3, 2016 in Waxahachie, Texas. His wife, Ann, told us that just 2 weeks prior to his death, he attended a ceremony at the Waxahachie High School concerning their new school which will open in 2018. He and five other former teachers were chosen to have buildings named in their honor. The new Waxahachie High School auditorium will be named after Gene. | |
---
---
Powered by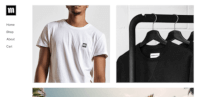 Create your own unique website with customizable templates.