GM Grady J. Smith
I.O.O.F. Grand Master of Texas in 2018
From: Garland Lodge No. 304 Garland, Texas
Grand Master's Program
---
---
JUST CRUISIN'
The Grand Master's 2018 Caribbean cruise to Jamaica, Grand Cayman Island and Cozumel was a huge success. There were nineteen fun loving people who left the seaport of Galveston on Saturday, September 15th and nineteen fun loving friends who returned to the seaport seven days later.

Our I.O.O.F. group did everything from having an Asian fish foot Spa to swimming with the dolphins. There was always lots of fun shopping at every ports 'o call. Jewelry seemed to be the number one interest for most of our cruisers, especially the ladies. I'm personally a hat guy.

There was no shortage of conversation at the dinner table. Everyone had a great story to tell their new friends and to laugh at and boy did we all do a lot of laughing. If the Odd
Fellows are a lot about having fun together, then mission accomplished.
The last day of the cruise we all met at the ship's library to enjoy one another one last time with our new found friendships, before heading back to our cabins to pack our luggage for the trip home. I believe everyone will cherish the memories we had together as Odd Fellows for a very long .me.
Grady J. Smith Grand Master
​
---
---
Powered by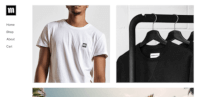 Create your own unique website with customizable templates.