PGM Merv H. Dawson
I.O.O.F. Grand Master of Texas 2003
From: William Tell Lodge No. 27 - Tyler, Texas
---
To pause and read the Grand Master's program below,
click pause and then use arrows to flip pages
or click on page number at left.

---
GRAND MASTER'S REPORT

TO THE GRAND LODGE I.O.O.F. OF TEXAS: This past year has been one of great honor and one that I have enjoyed immensely, serving as Grand Master of the great State of Texas. The way has not always been smooth but the journey has been a good one. Thanks to my wife for her help and understanding and to you for the honor of serving as your Grand Master. The membership in some lodges has doubled with the advent of ladies being admitted and their work has been, for the most part, exemplary. Some of our lodges are simply struggling to attract a quorum. We will probably have demised at least one lodge by the time we meet at Grand Lodge. And let me say right here, if you have not visited lodges around the state, take time to do that as soon as you can. We have some lodge halls that are simply beautiful and many have so much antique paraphernalia that it will take you hours to look and read. These lodges are a part of our Grand Lodge and each one will welcome visitors, so come when you can.

The Executive Committee this year has been very supportive and very helpful in discharging the obligations of that group. I would like to personally thank the members of this committee, Joe Johnston, Deputy Grand Master; James Curtis, Grand Warden; Jackie Laney, Junior Past Grand Master; Jack Tatum, Grand Secretary; and Bob Kirby, Grand Treasurer. What a great group of dedicated Odd Fellows. Thanks to you all. One thing we have struggled with is the incorporating of the Nursing Home in Ennis. We got advice, from attorneys, to wait until such and such a time. Other reports indicated negative response from other areas. When we finally found what had been described as one of the best corporate attorneys in Texas, we hired him to pursue the incorporation. His name is Andy McSwain of Waco. We have met with Mr. McSwain and have been in touch by telephone and by fax since hiring him. One of the main concerns is the complex tax issues of any new corporation and how it will affect Grand Lodge. It was at his direction that the Executive Committee reluctantly voted not to call a special session of the Grand Lodge. His reasoning was that it would be premature. Mr. McSwain or one of his staff members will be on hand during Grand Lodge to answer your questions and hopefully, to satisfy any concerns you have.

A special thanks goes to the Grand lodge staff. Nancy has been a God send and has never failed to guide each one of us through the three years we serve in line. She has done a tremendous amount of paperwork for me and has been there each and every time I called for help. Thank you Nancy. Jim and Darline have done a fine job keeping our accounts straight and they have always been so quick to help when called on. I only wish each of you could have the privilege of working with these three fine people. One thing that we have struggled with this year, and every other year I guess, is late reports. Late filing of resolutions and changes and non-filing of bylaw changes. Some lodges have changed meeting times and dates without changing bylaws. One very bad result of this can be if your meeting time and days are listed in the paper and someone happened to be driving through and wished to attend a meeting, they could not if your time was not properly listed. All lodges please keep your bylaws in order. That is one of the simplest things we have to do. If your annual report is not in by January 31, your lodge loses its Representative and its vote in Grand Lodge. That would be tragic if you allowed it to happen.

The future needs of our Order include Education, Recruitment and Training of new members. Material from the Grand Instructor should help you with these things and give you an insight that will start your creative juices to flowing. Be familiar with the Order and what it stands for, then when someone asks you "What do y'all do down there?", you'll be able to answer them. I have found that when you answer a person's objections, they will sign up.

Thank you again for allowing me to serve as your Grand Master. Thanks also to Sister Billie Maxwell, Rebekah Assembly President, for her help and her encouragement. Billie has done a good job and we should all be proud of her.

I will cherish the memories of this year for the rest of my life. I will remember each of you, whom I have met, with fondness and with thankfulness. And I wish for you the very best of times and things in your life. I would have you remember this, "If we don't try, we don't do, and if we don't do, why are we here?" Thank you each one and may God richly bless you and yours forever.


Fraternally,
Merv Dawson
Grand Master

---
---
---
Powered by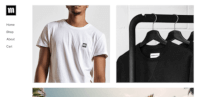 Create your own unique website with customizable templates.