PGM Joseph "Joe" Murray
I.O.O.F. Grand Master of Texas in 1921
From: San Antonio, Texas
---
San Antonio Light
April 9, 1927
page 9-A

MURRAY-Died at a local hospital on Friday, April 8, 1927, Joseph Murray in his 59th year. He is survived by his wife, Mrs. Emma Murray; son, Joseph Murray Jr.; daughters, Mrs. B. O. Curley, Mrs. W. K. Perkins and Miss Katherine Murray, all of San Antonio; father, R.W. Murray; brothers, T.O., R.G., J.E., O.R., and I.C. Murray; sisters, Mrs. H. L. Miller and Mrs. G.M. Warren, San Antonio. He was a member of Alamo Masonic lodge No. 44, San Antonio Consistory, Royal Arch and Commandary and Alzafar Shrine. He was Past Grand Master of I.O.O.F. of Texas in 1921. Funeral services from the family residence, 1868 W. Summit Ave., on Sunday, April 10, at 3 p.m. Rev. Thomas W. Griffiths, pastor of Prospect Hill Presbyterian church, officiating. Interment in a local cemetery under the auspices of the Odd Fellows lodge under direction of Wilbert & Pelphrey. Burial was at Mission Burial Park in San Antonio, Texas


---

The above image is a 1920's postcard of the Crockett Hotel. At that time, the hotel was owned and operated by the I.O.O.F. San Antonio Lodge Hall #11 which was on the 6th floor of the building. They continued to maintained ownership of the property until 1978 when the hotel was sold to an investor. GM Murray was a member of this lodge until his death in 1927.
---
Powered by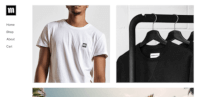 Create your own unique website with customizable templates.