PGM Harold Elliott
I.O.O.F. Grand Master of Texas in 1997
From Houston, Texas
---
To pause and read the Grand Master's program below,
click pause and then use arrows to flip pages
or click on page number at left.
---
GRAND MASTER'S REPORT

TO THE GRAND LODGE I.O.O.F. OF TEXAS Brothers: As the end of my term as Grand Master draws near, I want to thank each and every one for allowing me to serve as Grand Master.

To all the lodges I have visited, thank you for the warm welcome you gave to me. I have so much enjoyed visiting with both the brothers and sisters. To Brother B. J. Longshore, a big thanks for the use of the van this past year.

There are so many to thank for all the things you helped with, I say thanks to each and every one. During this year I am sad to say we have had to demise several lodges. Even so, they were only operating on paper. To demise a lodge, is the last thing a Grand Master wants to do.

I want to thank Brother Howard Holmes and the Past Grand Masters for all the work and miles traveled putting on degrees. We are moving forward but it is slow. Some of the lodges have done an outstanding job bringing in new members. Others just plain sit still or back down the hill backwards. God help us.
I again had the honor of representing Texas in the ceremony of laying the wreath at the Tomb of the Unknown Solder. It is a very memorable event and I am proud to have been a part of it. Thanks to Sister Sherry Reid and my wife Maxine for their help and support.

Brother Jack Tatum and his staff, thank all of you for all your help, Nancy, Jim, Darline, and Michelle, you have been the best. To all the Grand Lodge officers and the Board of Trustees, I have had the very best to work with and I say thank you. I know that Brother E. Dixon Toney will do an outstanding job next year. I have enjoyed traveling with him this past year.

A great big thanks to the lodges of Farmersville, Greenville, Ft. Worth, Baytown, Smithville, and Austin for hosting degree rallies and bringing in new members. Thanks to the Grand Lodge officers for their help and support, including driving to Houston, Lone Star No. 1, to put the degree on a new member for Houston Heights Lodge No. 225.

I would like to extend a special thank you to the lodges where I hold membership, Houston Heights Lodge No. 225; Lone Star Lodge No. 1; and Diamond Rebekah Lodge No. 199 for all of their assistance and support during my term as Grand Master. You have been the best. It has been a very long year, but time passes fast and I would not trade this year as Grand Master for anything.


Fraternally yours,
Harold Elliot
Grand Master

---
---
Powered by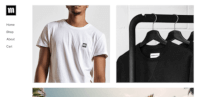 Create your own unique website with customizable templates.