PGM James Asbury Haynie
I.O.O.F. Grand Master of Texas in 1868
From:
Waco Lodge No. 137 Waco, Texas
If you have a picture or know of a picture of this I.O.O.F. Past Grand Master please CONTACT US
---
---
To stop the slideshow click either the number or the pause button.
Mrs. Rossman is the author of the above three pages.
They are scanned from a 1963 book about the Texas Haynies.
---
Rev. John Haynie

was one of the founders of Methodism in the

Republic of Texas

. He married Elizabeth Brooks of Georgia in 1805, and they had eleven children. PGM J.A. Haynie was their fifth child.

---
---
JAMES A. HAYNIEColorado Citizen

, August 4, 1887

Yesterday the remains of ex-Grand Master James A. Haynie, of Waco, who died on the 1st instant, passed through this city on the way to LaGrange (his old home) for interment. Col. Haynie has been for years a prominent and influential Odd Fellow—one of the pillars of the order—in our State. He was an old citizen of Texas, distinguished for integrity of character. Grand Master Wagenfuhr and several members of Kosmos and Columbus Lodges, of this city, accompanied the remains to LaGrange.

The Fayette County TXGenWeb Project
---
Powered by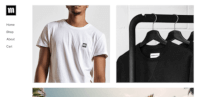 Create your own unique website with customizable templates.