PGM B. J. Miller
I.O.O.F. Grand Master of Texas in 1996
From: Dallas Lodge No. 44 - Dallas, Texas
---
To pause and read the Grand Master's program below,
click pause and then use arrows to flip pages
or click on page number at left.
---
GRAND MASTER'S REPORT


TO THE GRAND LODGE OF TEXAS Brothers: The "Keys to Fraternity" have been shared with all our brothers across the state and have reached out to other states this past year. It is such a joy to be able to travel and visit with the members of our Order.

I have been received with open arms at every lodge and meeting which I have attended and the members have shown love and compassion to me. I cannot thank the membership enough for their time and patience for me to visit and try to inspire and motivate each one to get back to work in the Order, getting the word out that we do exist and are alive and kicking.

We never know what good will be accomplished at the outset of a term or even at the ending, but we know that the seed has been planted, it has been watered, and has been cultivated. Now we must wait to see what the harvest brings. There is still much to be done to get our lodges moving and we cannot let up working with them.

Membership is always number one on the agenda of any Grand Master even though my program did not mention membership. I wish to thank each brother who has brought in new or reinstated members. I have focused on our weaker lodges who need our help so badly and have tried to encourage the stronger lodges to assist those who were in trouble membership-wise. Several lodges have responded to this call and have assisted by visits to different lodges.

There is not enough space to list each and every visit which was made this past year but the Grand Master is always invited to special occasions and functions. The experience of laying the wreath at the Tomb of the Unknown Soldier was one that will always leave a lasting impression. Attending Sovereign Grand Lodge is always an experience in itself. At Executive Committee meetings and Board meetings, there is always something new to deal with. Attending the Grand Lodge session of New Mexico in Demming along with Brother Louis Fancher, our Sovereign Grand Master, was a real treat as was later attending his Testimonial in Jackson, Mississippi. I look forward to his visit to our session. Our schools of instruction meetings held along with our degree rallies were needed and we had good attendance, but, we do not get those who really need the schools to attend.

I wish to thank the Executive Committee for the work they have done with the lodges, traveling across the state assisting in conferring degrees, helping with books and records, and have responded each time when called upon. There's not enough of us to go everywhere and not enough time to accomplish what we would like to get done, but they have worked their hearts out trying. The Grand Lodge officers have an obligation to fulfill in visiting lodges and by the end of my term I will have visited every lodge in the state and traveled over 50,000 miles. I also held all 26 District meetings by October, held 3 scheduled degree rallies - in Dallas, hosted by Dallas No. 44; in Austin, hosted by Capital No. 23; and in Houston, hosted by Lone Star No. 1. Also, 2 unscheduled rallies in Odessa hosted by Permian Basin No. 76 and in Tyler, hosted by William Tell No. 27. Each of these meetings bore fruit to the membership. Several individual lodges have held their own degree rallies and we congratulate these lodges with our thanks for working for Odd Fellowship.

It is with sadness in my heart that I report that we had to demise 4 lodges this past year, with others looming close to having to close their doors due to lack of interest and members in the lodges.

We keep losing our Junior members due to lack of interest by our regular members, along with not being young enough to keep up with our youth of today.
We were not able to institute any new lodges this year, but there is still hope out there to do so in the near future, as we have several prospective locations to work with.

I would also thank the Grand Lodge office staff for the work they have done this term, especially Nancy Chew, who gets things done "now" and is most helpful to our entire membership, and of course, Jack Tatum, our Grand Secretary, has been a great help.

To my appointed officers and committees, thanks to you for your help and support. To my home lodge, Dallas No. 44, from which I have been absent so many times this past year. I wish to thank each member of my lodge for standing in for me to do the work I was supposed to do. And most of all, I wish to thank my wife, Jerry, who has been a most gracious and understanding lady this past 3 years as I have gone through the ranks. She has been my relief driver on our long trips, encouraged me when needed, and gave me some good advice which I appreciated very much.

And finally, I could not withhold the name of our beloved Brother B. J. Longshore, a resident of our retirement home, who has been so gracious in supplying a van for the Grand Masters. Many miles and a lot of wear and tear have been saved on our personal automobiles because of his generosity. A big thanks to you B. J. Longshore.

The term is winding down, but the work must continue to be done at top speed, with the throttle pulled all the way back, not slowing around the curves nor slacking off for the problems in front of us.

All we can do to help our Order is to "KEEP ON WORKING".

Thanks to every member for making my term one to remember.


Fraternally yours,
B. J. Miller
Grand Master
---
---
Powered by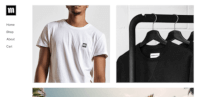 Create your own unique website with customizable templates.