PGM Connie Baker
Grand Master I.O.O.F. of Texas 2007
From: Denton Lodge No. 82 - Denton, Texas
---
To pause and read the Grand Master's program below,
click pause and then use arrows to flip pages
or click on page number at left.
---
GRAND MASTER'S REPORT

To the Grand Lodge I.O.O.F. of Texas: It was an honor that the Grand Lodge Body chose to elevate me to the rank of your Grand Master for the term of 2007 - 2008 of the great state of Texas. Great consideration has been taken before making any decisions. I would ask myself what was best for the Order. The Grand Lodge Executive Committee was consulted before any major problem was undertaken. I always had the unanimous consent of the committee.

To the girls in the Grand Lodge Office - Nancy, Darline, and Christy, thank you for all your help. Without you, my job would be much more difficult. To the Grand Secretary, James Curtis, thanks for all the help you have given me this year. To E. Dixon Toney, thank you for taking the job as my Degree Captain this year. You have traveled many miles this year to help with degrees as well as traveling whenever you were needed. You have made my job easier. To the Grand Lodge Executive Committee, thank you for all of your support and hard work this year. I have had to call upon you several times and you were always there for me. I could not ask for a better Executive Committee - Deputy Grand Master Jack Griffith, Grand Warden Danny Wood, Grand Secretary James Curtis, Grand Treasurer E. Dixon Toney, and Past Grand Master Frank Ford. To the Grand Lodge Youth Committee, you have really worked hard this year. Thanks to James Daniel and all the Advisers for all you have done to help our youth.

We had the privilege to have an outdoor degree rally in Brother A. C. Dowell's pasture this year. I hope this is an annual event. To my lodges, Denton Odd Fellow Lodge No. 82, Denton Rebekah Lodge No. 18, and Ora E. Davis Rebekah Lodge No. 241, thank you all for your support this year. To the W. & 0. Homes Board of Trustees and the Grand Lodge Board of Trustees, you all work really hard and I do not think you are appreciated enough for all the time and effort you put into it. You are all very dedicated to the Board and I cannot begin to thank you enough for all your help. To Geri Callender and Kelly Wolfe, you both work long and hard hours to keep our homes running for us. A job well done to both of you.
To my Membership and Education Committee Chairman, W. H. "Bill" Guy, you have worked hard this year on membership. Thank you for the seminars you gave at the different lodges and all the other help you gave to me this year. To all the lodges who have received me and gave me such a great welcome on my visits, I will always remember these visits as the highlight of my term. To the President of the Rebekah Assembly, Roxie Agan, thank you for your support and friendship as we traveled this year together to serve our two Orders. Thanks to all my brothers and sisters of this great jurisdiction of Texas for letting me serve as your Grand Master this year.

"Take Odd Fellowship by the Horns!"


In F. L. & T.,
Connie Baker
Grand Master


---
---
---
Powered by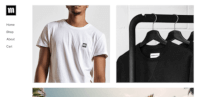 Create your own unique website with customizable templates.